1 POD Doesn't Fit All Businesses: Going Beyond Just Signatures
Order Dispatched.Order out for Delivery. Order Delivered to Customers!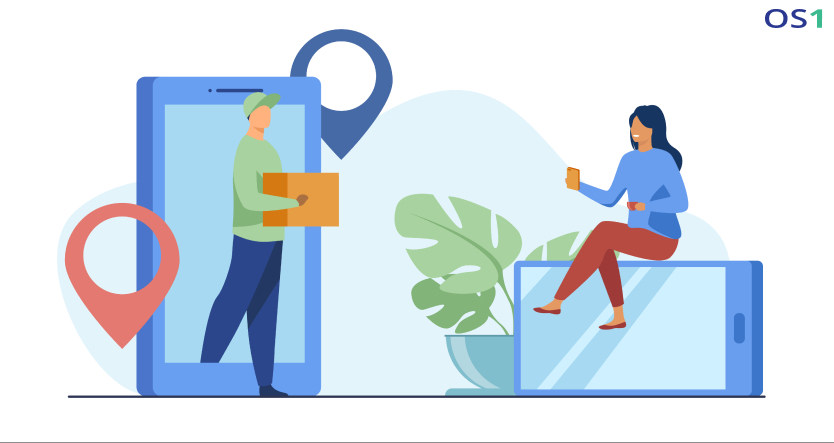 Whether you are an e-commerce service provider or manage Third-Party Logistics (3PLs), orchestrating the order-to-delivery cycle takes center stage in your operational activities. While delivery operations are geared towards optimizing the first, middle, and last miles of the fulfillment cycle, businesses have started focusing on capturing proof of deliveries as an essential part of their order completion journey.
Securing proof of deliveries empowers businesses to enhance their delivery management and effectively address any post-delivery disputes or concerns. Before delving into the various types of Proof of Delivery, let's explore why incorporating this layer of POD into your existing delivery operations is essential.
Proof of Delivery: Understanding its Significance & Impact
The fulfillment cycle involves multiple stakeholders, each playing a unique role. A dispatcher initially receives and dispatches the order, the designated delivery agent then delivers it, and in the event of any post-delivery disputes, the customer turns to the support team for resolution.
Hence, it becomes essential for all the stakeholders to have an order validation once the delivery is completed. This ensures that all stakeholders have access to the necessary information and serves as a receipt of confirmation by customers, reducing the likelihood of post-delivery conflicts.
In different scenarios, 33% of businesses frequently engage 3PLs (Third-Party Logistics) or contract-based delivery agents to fulfill deliveries. A proof of delivery functions as a digital acknowledgment of the task accomplished by these delivery agents, streamlining the process and saving valuable time that might otherwise be spent on tracking and breaking down the activities of third-party or contractual agents.
Types of PODs to Address Dynamic Requirements
There was a time when a recipient's signature sufficed as proof of delivery. Delivery agents would collect a customer's signature upon order delivery. However, as various industries ventured into the delivery sector, it became evident that more than a signature was needed to meet the diverse and evolving criteria necessary for accomplishing deliveries.
OTP Verification
OTP (One-Time Password) verification involves the recipient receiving a unique and secure code at the time of delivery. Once the delivery agent verifies the code, the order can be handed to the recipient. This method ensures that the package is delivered to the correct recipient. When the OTP is shared, the recipient also acknowledges the receipt of the order, enhancing the delivery process by providing validation to the agent and adding reliability to the customers.
eSign
After delivering the order to the customer, the delivery agent can obtain a digital signature from the recipient. This process involves the recipient using a digital device, such as a smartphone or tablet, to sign electronically, confirming the receipt of the package. This method is not only convenient but also one of the most commonly used types of Proof of Delivery (POD) in the delivery business.
Digital signatures have become a preferred and widespread method of recording deliveries within the industry. They offer a digital trail that can be easily stored and accessed for future reference, providing a reliable transaction record.
Live Photo Capture
Customers often request deliveries to their homes in their absence, creating a challenge for delivery agents and dispatchers to obtain written acknowledgments. In such cases, capturing a live photo of the parcel while it is handed over to the recipient's location proves to be a solid and concrete proof of delivery. E-commerce businesses and the courier, express, and parcel (CEP) industries frequently adopt live photo capture of the shipment as their standard method of proof of delivery.
ID Verification
For businesses involved in deliveries validating the age of recipients is a critical requirement to ensure compliance with delivery regulations. The most effective way to meet these requirements and adhere to all necessary checklists is by verifying the recipient's identity using an ID, which confirms both their age and identity.Delivery agents are instructed to verify and scan recipients' government issued IDs prior to delivering the package.
Barcode Scanning
The barcode scanning feature empowers drivers to record multiple barcodes during delivery by utilizing their device's camera. These barcodes capture the date and time of shipment delivery, providing an efficient method for delivery agents to document successful package deliveries.
Implementing PODs for better delivery experiences
The capability to capture Proof of Deliveries (PODs) for every shipment is now an essential requirement. It not only streamlines the delivery process but also elevates the post-delivery experience for both customers and delivery agents.
The days when a recipient's signature sufficed to validate delivery operations are behind us. In today's dynamic delivery operations, with businesses accommodating a wide array of customer requests, having diverse POD options tailored to specific business needs has become imperative.
The current scenario underscores the necessity of transitioning beyond a mere signature as Proof of Delivery (POD). With modern technology facilitating delivery operations, integrating these advanced POD solutions into existing delivery operations has become a seamless and efficient addition.
DispatchOne, powered by OS1, empowers your current dispatch management system to incorporate these versatile POD options into your delivery operations seamlessly. With its user-friendly plug-and-play feature, businesses can tailor their POD requirements to suit their needs, providing delivery agents and customers with preferred options.
For comprehensive insights into the various POD options and how they can align with your specific business needs, feel free to get in touch with experts.