Navigating Challenges of Order Aggregation with DispatchOne
Mastering the art of order aggregation is more critical than ever.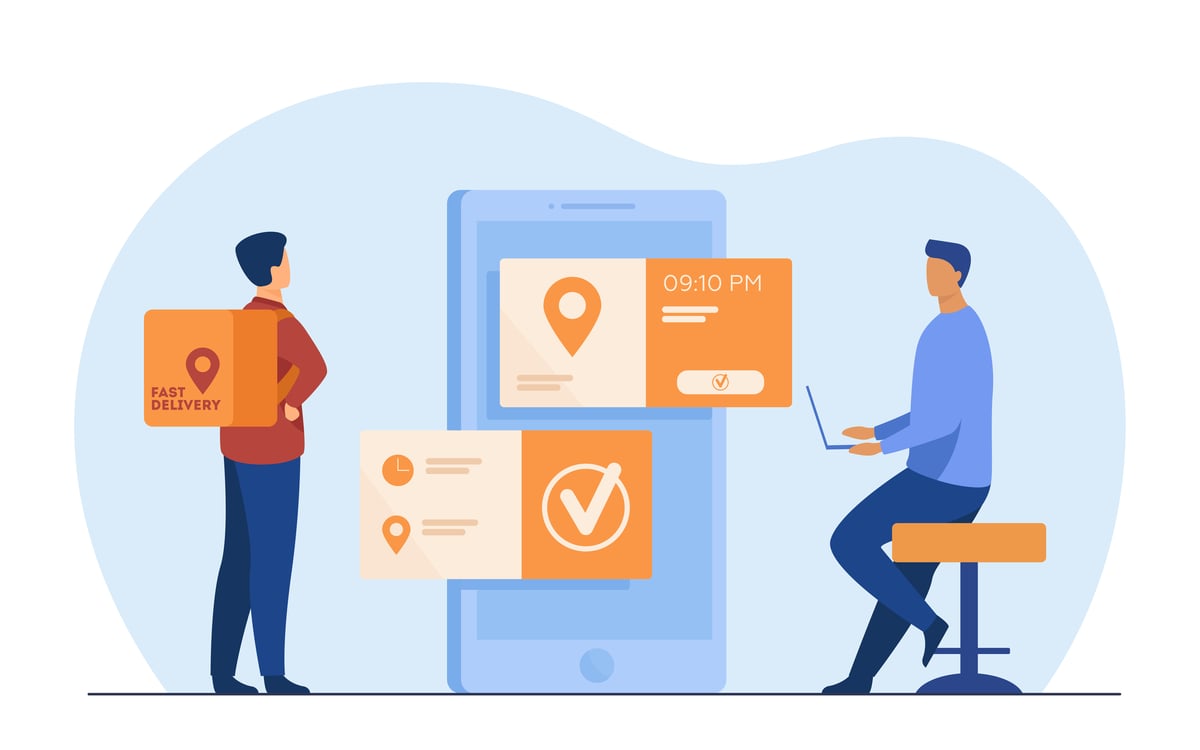 The growth of digital channels and the convenience of getting doorstep deliveries have increased the volume of online orders. The inflow of orders is not limited to a single channel. However, the challenge lies in managing and efficiently planning the delivery of orders arriving from multiple sources, an aspect that often needs to be addressed in the delivery management process.
Managing orders comes with a complex set of operational challenges, heightened customer expectations, and real-time insights limitations. To combat these challenges and turn limitations into operational excellence, businesses are embracing the integration of advanced technologies into their existing processes.
Order management is a foundational step in the delivery process, marking the initiation of the fulfillment cycle. Its precision significantly influences the subsequent processes, ensuring a smooth and seamless completion of the fulfillment cycle. Nonetheless, this phase has its set of challenges and limitations. Before exploring how technology can address these challenges, let us delve into the types of challenges.
Challenges in Order Aggregation
Orders Coming from Multiple Sources
With the increase in the adoption of online platforms, businesses with delivery functions are getting orders from diverse sources. For instance, an e-commerce business can get orders from an app, website, or third-party app. A dispatcher may need to look into different windows to continuously monitor upcoming orders and push them into the next stage of the fulfillment cycle. This multi-window management becomes challenging for dispatchers, making it harder to closely monitor and manage all incoming orders effectively.
Orders Coming with Different Delivery Preferences
A dispatcher might need to accommodate various delivery preferences associated with different orders. Managing diverse delivery preferences across various orders is indeed challenging. These preferences play a pivotal role in enhancing the First Attempt Delivery Rate (FADR ) the fulfillment cycle. Failure to fulfill the asked instructions (preferred delivery time) can lead to an unhappy customer experience and low FADR, which in return will cost high operational costs.
Multiple Silos to Track Order Progress
An order captured undergoes different phases of planning, allocation, and execution while completing the fulfillment cycle. Handling multiple phases of order completion requires comprehensive oversight.
For example, suppose an order on Route A faces delays due to peak-hour traffic or road conditions. In that case, the dispatcher might need to seek alternative routes or adjust the estimated time of arrival (ETA) based on the completion time of the previous order. Typically, this information resides in different silos, making it time-consuming and prone to errors for dispatchers to collect, resulting in a tedious task overall.
Solutions to Enhance Order Management | DispatchOne
Consolidating Captured Orders in a Single Window
DispatchOne has extended capabilities to ensure all the captured orders from different sources can be placed in one window. Irrespective of the source of orders (LMS, CSV file, Excel), the incoming orders are placed in a unified window. This allows dispatchers to have a bird's-eye view of all the upcoming orders in one place. The centralized view streamlines the fulfillment cycle and automates further processes such as rapid dispatch planning, quick allocation, etc.
Generating Automated Dispatch Plan
DispatchOne offers order management by automating dispatch plan generation. Steps like intelligently sorting orders, consolidating them into batches, and allocating them to the nearest available drivers based on specified instructions or delivery preferences adds excellence to the process. It minimizes manual intervention by utilizing configurable workflows or predefined parameters, ensuring swift and efficient process automation.
Mitigating Operational Blind Spots
DispatchOne mitigates operational blind spots by facilitating real-time insights and rapid information flow among stakeholders. Decision-makers can anticipate unplanned delays in advance, creating alternative plans to resolve these issues. Furthermore, in the event of unexpected disruptions on the ground, the platform empowers dispatchers to swiftly identify root causes and offer immediate solutions to rectify the situation.
And many more!
Scale Delivery Operations with Better Order Management
Embracing technology for order management is a significant step in boosting delivery capabilities. With features like order tracking, real-time insights, capacity planning and management, and enhanced visibility of orders in progress, businesses can ensure a delightful customer experience by consistently achieving speedy and on-time deliveries.
DispatchOne brings the opportunity to transform your order management efficiency into a revenue-generating asset for your business. It streamlines operational costs, ensures timely order scheduling, improves resource allocation, and optimizes routes. Here's the chance to enhance fulfillment cycle planning with speed and efficiency, ultimately driving revenue growth.
For more information, feel free to get in touch with our experts.
Frequently Asked Questions (FAQs related to Order Management)
What is the significance of order management in optimizing last-mile delivery?
Improved order management is crucial in enhancing last-mile delivery optimization for businesses. It facilitates the streamlined processing of orders, significantly reducing delays in generating dispatch plans and allocating orders to delivery agents. This efficiency helps minimize the time gap between order capture and dispatch, considerably optimizing the last-mile delivery process.
How can better order management help in increasing the FADR rate?
A more efficient order management system incorporates critical customer delivery instructions or preferences. By accounting for and accommodating predefined parameters, it significantly contributes to improving the First Attempt Delivery Rate (FADR).
Are order management and dispatch management the same?
Order and dispatch management are related but distinct logistics and delivery operations processes.Order management involves the handling and processing of customer orders—from the moment an order is placed until it's ready for dispatch. Dispatch management, on the other hand, is focused on the execution phase after order processing. It involves planning, organizing, and assigning resources (such as vehicles, drivers, or couriers) to fulfill orders efficiently.
While they often utilize interconnected systems, order management deals more with the administrative and logistical aspects of processing orders, and dispatch management deals with the execution and logistics of fulfilling those orders.