Significance of Route Optimization in Dispatch Management
The market for route optimization continues to grow as dispatchers are seeking ways to optimize their delivery processes. With a growing CAGR of 15%, the route optimization market is expected to cross $180 billion by 2035.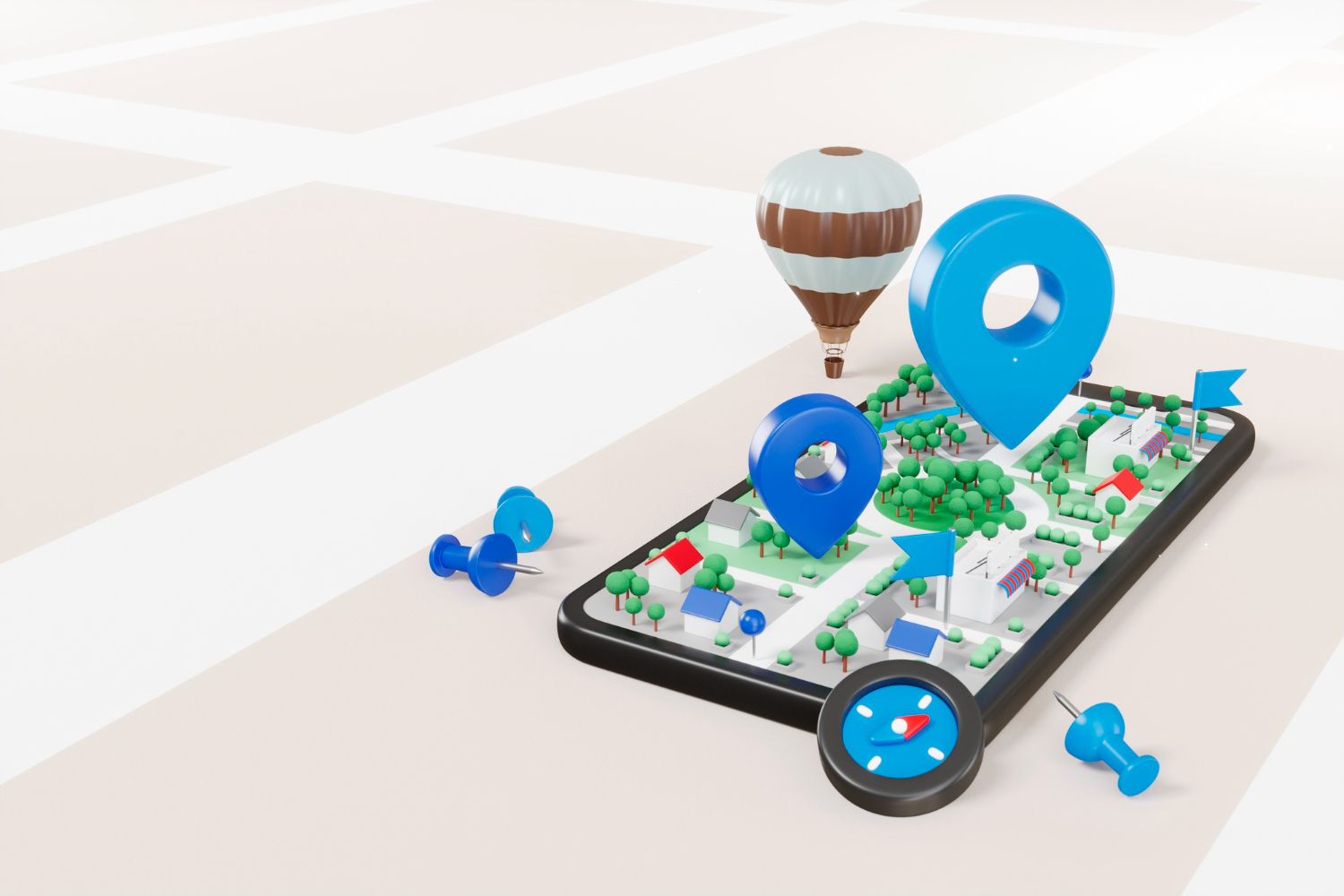 The substantial growth of e-commerce operations has led to an increase in the volume of delivery operations. Logistics operators increasingly opt for route optimization solutions to address the critical need for efficiency in their last-mile delivery process.
Table of Contents
Route Optimization: Brief Overview
Essential Features of Route Optimization
Key Benefits of using Route Optimization
Role of Route Optimization in Various Industries
Conclusion
What is Route Optimization?
Route optimization is the process of generating the fastest and cost-effective route to accomplish delivery tasks. The route is planned considering predetermined factors such as delivery service level agreements (SLAs), driver availability, vehicle capacity and real-time traffic conditions.
The solution empowers dispatchers to plan & consolidate multiple deliveries in a single route while meeting the promised SLAs. The automated generated route plan enables businesses to minimize extra miles, reduce fuel consumption, and maximize the productivity of their resources.
Essential Features of Route Optimization
Automatic Route Plan
Route optimization solution generates an automated optimal route plan for each expected delivery, considering key parameters such as order volume, vehicle capacity, driver availability, and delivery timelines.
Setting up Delivery Batches
Route optimization solution assists in creating a consolidated delivery route with similar destinations. The feature empowers dispatchers and drivers to avoid delivery overlaps while maintaining SLAs.
Real- time Status Tracking
The feature offers real-time capture of delivery status information as deliveries are in progress. This captured data supports the immediate identification and updating of potential delays, thereby helping prevent SLA breaches.
Analytics & Data Insights
The route optimization solution captures delivery data and stores it for future reference. This data can be utilized to assess route efficiency and evaluate driver performance. Additionally, it can be leveraged to plan future deliveries for similar routes, enhancing overall operational effectiveness.
Benefits of using Route Optimization Software
Minimizes Human Dependency
The solution offers automated route plan creation, reducing manual intervention and allowing quick and error-free route plans. Dispatchers can expedite deliveries while maintaining operational and functional excellence.
Enhances Resources Productivity
Efficient route planning is instrumental in minimizing idle time and maximizing the effective utilization of resources. Route optimization helps dynamically adjust routes to ensure maximum deliveries are completed on a single route.
Reduces Operational Costs
An optimized route plan enables businesses to make data-driven decisions and allocate delivery plans to best-suited drivers. It helps reduce extra miles coverage and fuel consumption. It leverages data to create smarter, more efficient delivery processes, saving drivers time and reducing service overlaps.
Boosts On-time Deliveries
Route optimization empowers successful and streamlined on-time deliveries by efficiently planning routes, adapting to real-time conditions, and prioritizing deliveries to ensure that products and services are delivered punctually to customers.
Role of Route Optimization in Various Industries
Route Optimization in Ecommerce
| | | |
| --- | --- | --- |
| Pain Points | Solution Offered | Impact Created |
| Managing large volume of orders | Automated route planning | Quick route generation enable maximum deliveries in less time |
| Unpredictable Traffic Patterns | Sharing Real-time data | Proactively identify, inform & accommodate any potential delivery delay |
| Controlling Transportation Costs | Grouping orders by location | Multiple deliveries in one go; reducing extra fuel consumption and miles coverage |
| Responding to customer's dynamic expectations | Real-time updates & alerts | Makes customer informed with progress of orders out for delivery |
Route Optimization in Retail
| | | |
| --- | --- | --- |
| Pain Points | Solution Offered | Impact Created |
| Inefficient Routing | Optimized route plan generation ideal for specific delivery scenarios | Shorter delivery times,controlled fuel consumption, and lesser transportation costs. |
| Operational Inefficiencies | Automated route planning | Reduces manual dependency, minimizes errors and time consumption in creating route plan |
| Delivery Delays | Real-time data & insights | Incorporate real-time traffic data to dynamically adjust routes to avoid traffic congestions |
| Limited Scalability | Dynamic Route Adjustments | Accommodate seasonal fluctuations and meet peak demands with efficient route plans |
Route Optimization in Quick Service Restaurant (QSR)
| | | |
| --- | --- | --- |
| Pain Points | Solution Offered | Impact Created |
| Variable Order Size | Automated route planning | Adapts routes based on the number and type of orders |
| Delivery Window Accuracy | Grouping orders by location | Optimized delivery sequence is created to avoid any SLA breach |
| Peak Hour Challenges | Dynamic Routes Adjustment | Re-route drivers to avoid delays, ensuring on-time deliveries. |
| Driver Turnover | Efficient and optimized route plan | Reduce navigating errors & empower drivers with end-to-end location mapping |
Route Optimization in Courier, Express & Parcel ( CEP)
| | | |
| --- | --- | --- |
| Pain Points | Solution Offered | Impact Created |
| Volume Fluctuations | Dynamic routing, flexible scheduling, and predictive capabilities | Adapt to changing demand patterns to support efficient and reliable deliveries even during peak periods. |
| Returns | Grouping deliveries and pickup by location | Reduces empty backhauls, saves on pick up costs. |
| Multiple stops per route | Optimal delivery sequence | Planning stops in optimized sequence minimizes the total mileage covered and fuel consumption |
| Vehicle Constraints | Dynamic routing | Allocate route plans based on vehicle types, load capacities, safety regulations. |
Conclusion
Route optimization in delivery involves technology-driven strategies to create efficient and cost-effective routes. Advanced algorithms, predictive route analysis, and evaluating vehicle load capabilities are a few of the essential aspects taken care of while generating an optimal route plan.
Businesses have started leveraging features such as real-time updates and dynamic adjustments to ensure deliveries remain efficient despite unexpected delays. Route optimization minimizes travel time, reduces mileage, and enhances overall operational efficiency in the delivery process.
For businesses looking to scale, adapt, and evolve in changing times, route optimization is a must-have addition to their existing delivery operations.
Feel free to get on a call with our experts to explore how route optimization can enhance and empower your business operations.